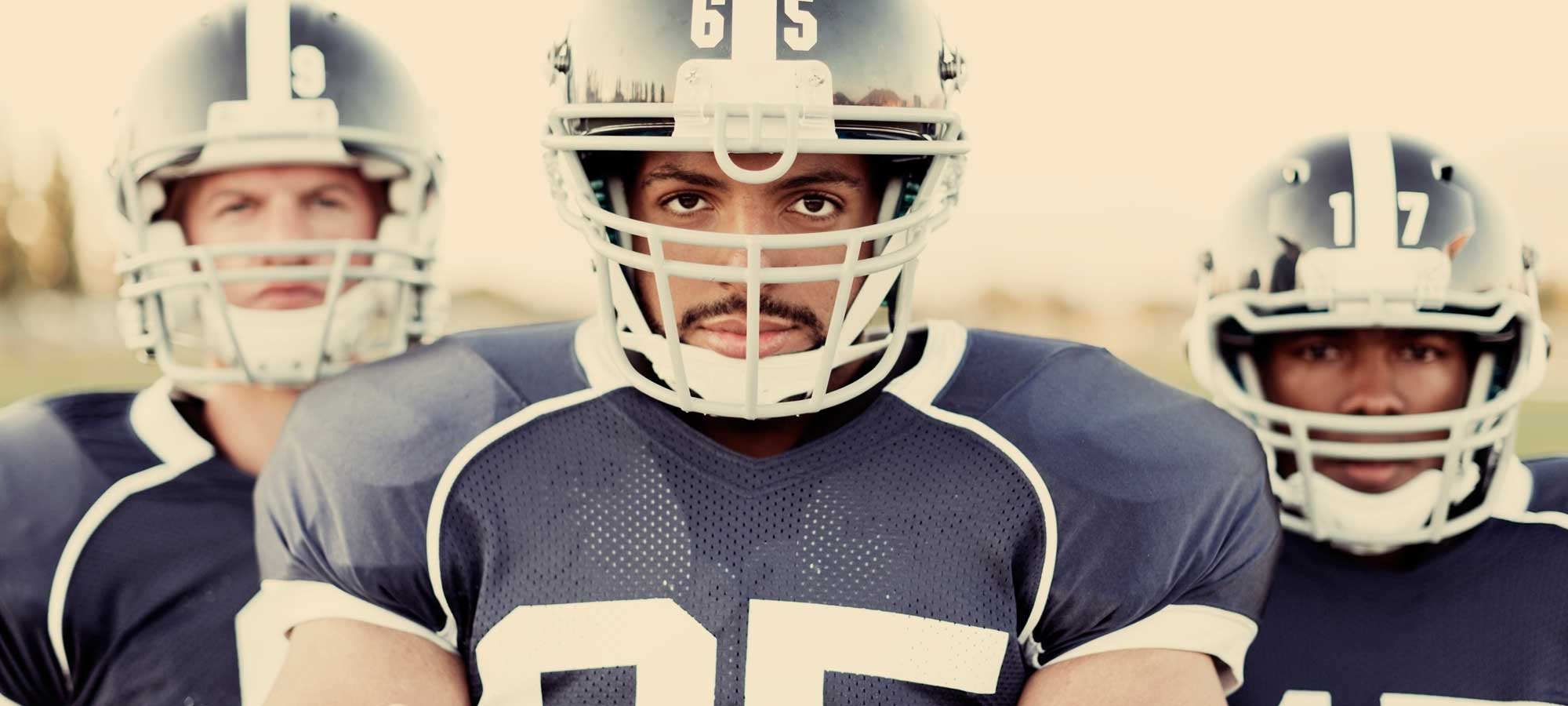 Peak Performance Requires A Good Night's Sleep
You invest a lot in your athletes. Time. Effort. Money. Resources. They have team coaches, special coaches, strength coaches, nutrition coaches – what's missing? Sleep.
Sleep is one of the most important elements to peak athletic performance. Sleep is when the body replenishes and repairs itself; to be ready for the next challenge. Good sleep is key to memory, mental sharpness and a winning mindset.
Benefits of Good Sleep:
Improves endurance, speed, accuracy
Improves mood, alertness, concentration, productivity, quality of life
Improves healing
Improves overall performance
But your players are healthy and young, in peak physical condition – they don't have problems with sleep, right?
Maybe they are fine. Maybe they could be better.
The Silent Epidemic
Obstructive Sleep Apnea (OSA) and other sleep-related breathing disorders are a silent epidemic affecting up to 90 million Americans. Many of these cases go undiagnosed, negatively affecting health, mindset and performance. Worse, if left untreated these conditions could have potentially life threatening consequences.
OSA and Sleep-Related Breathing Disorders
Risk is elevated for patients who are:
Male
with BMI >35
neck size >16.5"
Warning Signs:
Loud snoring
Daytime sleepiness, drowsiness, fatigued driving
Stopped breathing or choking/gasping for air while sleeping
High blood pressure
Athletic organizations that do not understand OSA and the implications of sleep-related breathing disorders either fail to seek treatment or institute programs that:
Provide non-standardized and inconsistent care
Focus on device-centric therapy
Ignore contributing factors
Fail to treat sleep as a component of total wellness
Take your program to the next level: screen, test and treat your athletes for sleep related breathing disorders.
DreamSleep is a complete sleep medicine program:
Identify athletes at risk through on-site or tele-screening
Home Sleep Testing can be deployed across population
Provide treatment via local DreamSleep Certified Providers
Full range of treatment options: CPAP, OAT, Weight Loss, Surgery
Follow up testing
Total patient management
Easily screen new employees
Customized, detailed reporting
The DreamSleep Athletic Program is focused on athlete health and wellness above all else:
Patient-focused health and sleep screening
No strings attached
No exclusive contracts with manufacturers, labs or service providers
Physicians and Dentists for versatile care options
DreamSleep Certified means:
Better health records
Diligent follow-up
Professional, expert service on sleep
DreamSleep: A Comprehensive Program for Performance
Technology
Home Sleep Testing
HIPAA Compliant Portal for Medical Records
Call Center to Facilitate Tele-Screening and Coordinate Testing
Customized, Detailed Program Reporting
Billing Capability
Process
Comprehensive Program
Manage Treatment Across Process
Physician to Dentist and back
Medical Oversight to Maintain Highest Standard of Care
Network of Dentists to Provide Oral Appliance Therapy (OAT)
Network of Physicians to Manage Care
Program Communication plan
Therapy
OAT for those that qualify
CPAP for those that need it
Benefits
Increased productivity
Decreased accidents, downtime and recovery time
Can reduce insurance burden*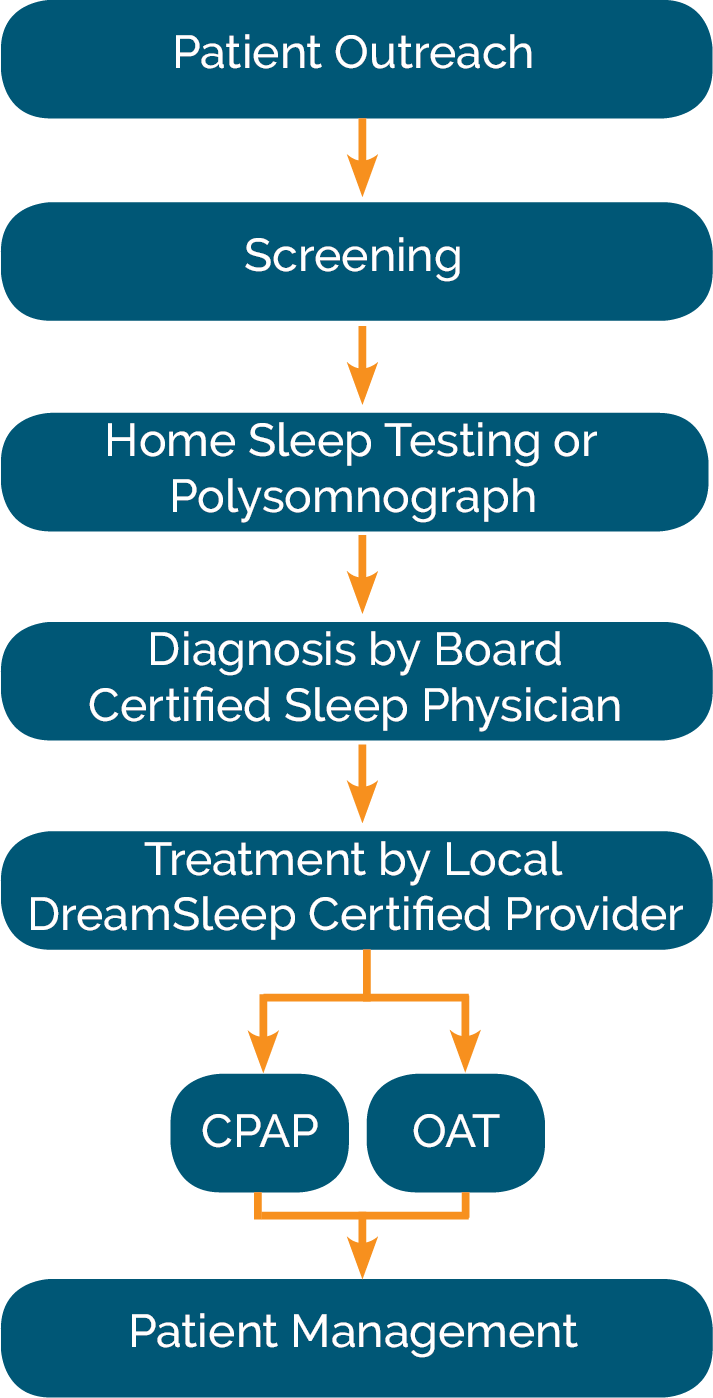 To learn more about our Athletic programs, or discuss a customized solution, contact DreamSleep today: