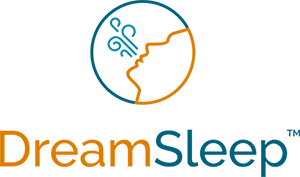 Empire Sleep is a comprehensive sleep medicine practice. We provide sleep physician consultations, diagnostic testing and treatment services for more than 80 sleep disorders, including sleep apnea, insomnia, restless legs syndrome and shift-work disorder. Sleep disorders may seem relatively easy to diagnose, but can be extremely difficult to treat and manage without a specialist. Sleep Apnea can be a life-long disorder that needs to be well-managed to be successful with treatment.
By allowing our Sleep Specialists to take ownership of your sleep problem you will have access to the newest cutting-edge technologies and treatments available. Our sleep specialists are board certified sleep physicians by the American Board of Internal Medicine and our sleep center is fully accredited by the American Academy of Sleep Medicine.
Empire Sleep combines a professional attitude with excellent patient care and customer service. We know the importance of sleep and we are willing to go the extra mile to get you back to a good night's sleep.
147 West 116th Street
New York NY 10026
1200 Waters Place
Suite 104
Bronx NY 10461
8707 Flatlands Avenue
Brooklyn NY 11236